Barcelona has a rich cultural history and millions of people visit the city each year. Its tourism industry has seen a resurgence since the city hosted the 1992 Summer Olympics. Now it is one of the top tourist destinations in the world. The city has modernized while still maintaining its historic appeal. There are innumerous things to see and do in Barcelona, but let's focus on three neighborhoods in the city and take an in depth look at what to do, where to stay, and what to eat.
Passeig de Gracia
The Passeig is a high-end shopping street in an upscale neighborhood of Barcelona.
Where to Stay
Mandarin Oriental: An 93 room hotel overlooking the street with 5 restaurants and a world-class spa, the Mandarin is the definition of luxury. The decor is chic contemporary. From the hotel, you are within walking distance of La Rambla and the Gothic Quarter.
Hotel Condes de Barcelona: Near the Plaza Cataluna, this hotel is built in a former nineteenth century palace. It offers a swimming pool, a solarium, and the Alaire Terrace Bar overlooking the city.
Hotel Bagues: In the renovated El Regulador 1850 mansion, Baques is just steps away from the Gran Teatre opera house and the Boqueria market.
Where to Eat
Moments: The in-house restaurant of the Mandarin Oriental is Michelin-starred and offers traditional Catalan dishes.
Restaurant Lasarte: In the Hotel Condes, this intimate dinery has two Michelin-stars. Its food has a unique twist and it is a hot spot for hotel guests and anyone looking for a fine dining experience.
Where to Shop
It is the Passeig after all.
Loewe: For all things leather.
Bagues-Masriera: Jewelry. Enough said.
Attractions
No stop on the Passeig is complete without a sojourn to two of the famous modernist designer Antoni Gaudi's buildings, Casa Mila, known as La Pedrera, and Casa Batllo.
Placa Reial

Just off La Rambla, this square is one of the oldest parts of the city and is graced by palm trees, lampposts designed by Gaudi and a central fountain. Once a hip artist hub, the area has been overrun by crime and is building itself back up.
Where to Stay
Hotel DO: A small, five-star hideaway built in a refurbished nineteenth century building. IT only has 18 rooms but is extravagantly decorated, houses two restaurants and a rooftop bar, and is steps away from the port of Barcelona.
Where to Eat
Ocana: In a classic building, the cafe doubles as a nightclub. Diners can see their food being prepared through the glass walls surrounding the kitchen. The menu is constantly changing but always retains its Catalan core with other Mediterranean influences.
Les Quinze Nits: After a wait in a long line, you will get excellent food for a lower price than many of Barcelona's other fine dining restaurants.
What to do
Visit the arcade
Avinguda del Paral Lel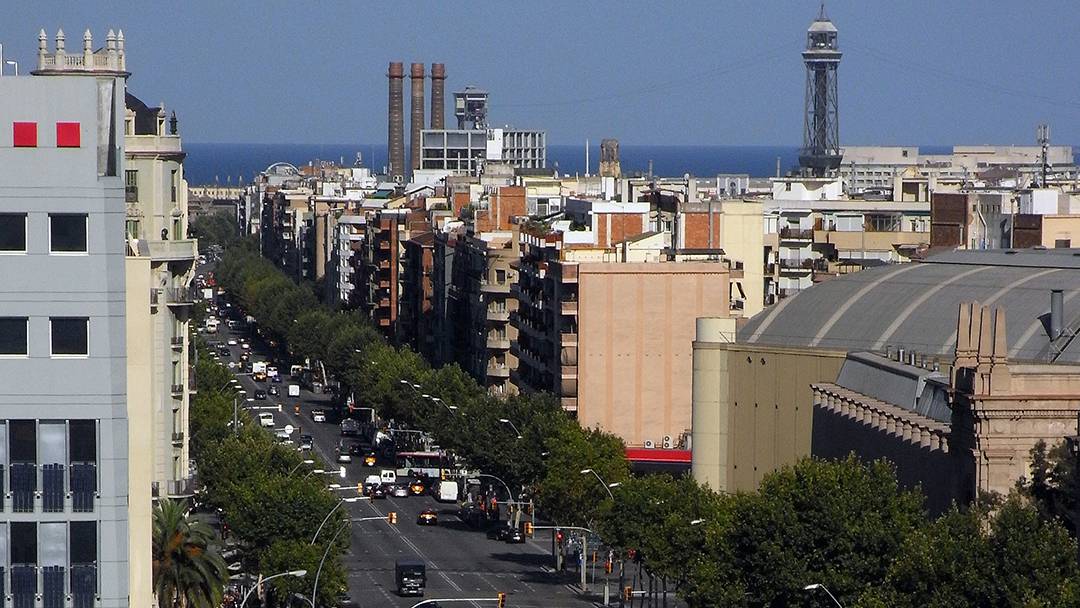 The only street in Barcelona that runs parallel to the Equator, has many theaters and was once the capital of the cities cabaret and burlesque houses. The street divide the Sants-Montjuic, Eixample, and El Raval.
Where to Eat
Tickets Bar: Only open for dinner, this place is tapas heaven.
Fabrica Moritz Barcelona: A family owned brewery operating since 1864. It now offers excellent tapas as well as its home brews.
What to do
Spot by the els Tres Chimeneas. Visit the Sala Apolo, Condal, and Victoria theaters.