The much coveted and rarified standards for mile-high elegance, pampering, and posh service in luxury air travel, standards which are far out of reach for the average economy traveler, have just been raised to a higher level of excellence. Etihad Airways have been flying its new fleet of the state-of-the-art and mammoth A380-000, which is one of the next-generation superjumbo jets capable of transporting almost 500 passengers, in a new air corridor since late 2015.The U. A. E. based airline company initiated a New York City to Mumbai flight route for its A380-000 fleet. Moreover, the airline has instituted a new luxury hospitality and pampering service called, "The Residence," which currently holds the distinction of being the world's most expensive airline ticket. No other airline even comes close.
Features of the Etihad Airways Luxury Flight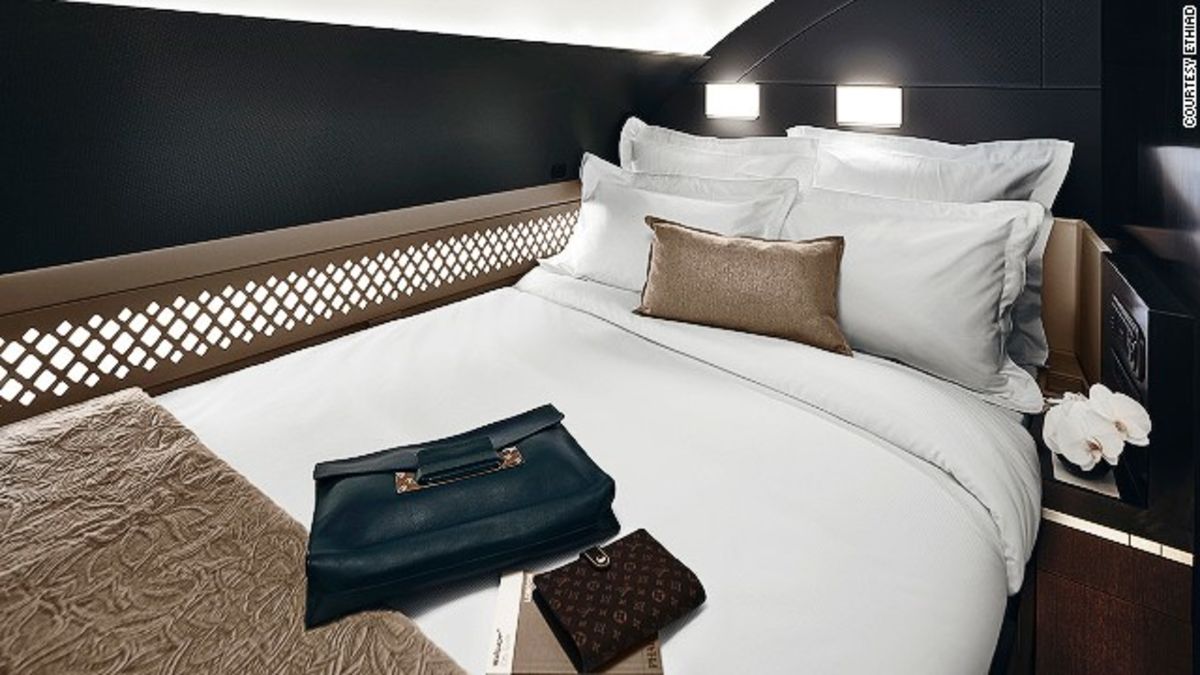 The Residence is a two-person capacity, 3-room cabin suite on the airliner's New York City to Mumbai route, which also has a stopover in Abu Dhabi. The Residence features head-of-state level amenities and a cost of $38,000 for a one-way ticket. If you would like to experience the Residence on the airline's London to Mumbai route, then it will cost you about $26,000 one-way. For those of you of the budget-luxe minded persuasion, Etihad Airways also has a Residence cabin suite on its Abu Dhabi to Mumbai route that only costs about $5,000 for a one-way ticket, which relatively speaking is quite the bargain.
Price of the Ticket
The Residence features a living room with haute-couture designer linens and leather furniture, sofa, dining room furniture and 32-inch flat screen television. The bedroom features a bed that is almost 7 feet long and 27-inch flat screen television. In the bathroom, there is a standing shower. Your $38,000 one-way ticket also entitles you to an in-flight personal butler and private chef, breakfast in bed, access to an exclusive pre-flight and post-flight lounge and a personal chauffeur, among other elegant amenities. The Residence's New York City to Mumbai route via Abu Dhabi takes about 20 hours to traverse. Of course, if you happen to live for such mile-high indulgence, then why not pay $76,000 for the round-trip experience of the Residence?
---
Disclaimer - All Images are subject to accreditations of the Owner unless otherwise indicated so.