Are you planning a holiday that can help you skip winters this December? Have you scanned Google for hundred times just to find out best places to travel in December on a budget? If yes, you have landed on the right platform. Find out the best warm places to visit in December and beat winters in the super awesome way. Know about the worldwide temperatures in December and plan accordingly. Here are some ideas for hot holidays in December that can work for you.
Cape Town, South Africa
One reason you should travel to Cape Town is that December marks the beginning of summers in this area. This actually means you can skip winters completely and enjoy the sunshine at most of the time in Cape Town.Talking about the Temperature, you will see a peak of 20 °C with just 20 mm of rain in the month of December. An average of 11 hours of sunshine each day can be expected but yes nothing can be said about the occasional rainfall. So, be ready for that.
Temperature: 25 °C (max), 15 °C (min)
Sunshine Hours: 12 Hours
Rainfall: 20mm
Brisbane, Australia
Brisbane is known for its hot and humid conditions in late November. The average temperature that you can expect at daytimes can go as high as 28 °C. However, nights can see a drop of 4 to 5 °C which makes it a pleasant destination to spend holidays in summers. The 8 hours long sunshine is something that you should really take advantage of. From the hot weather conditions to rainfall that comes in short and sharp bursts, Brisbane gives you every single reason to visit, especially in late November & December.
Temperature: 28 °C (max), 21 °C (min)
Sunshine Hours: 8 Hours
Rainfall: 112mm
Rio de Janeiro, Brazil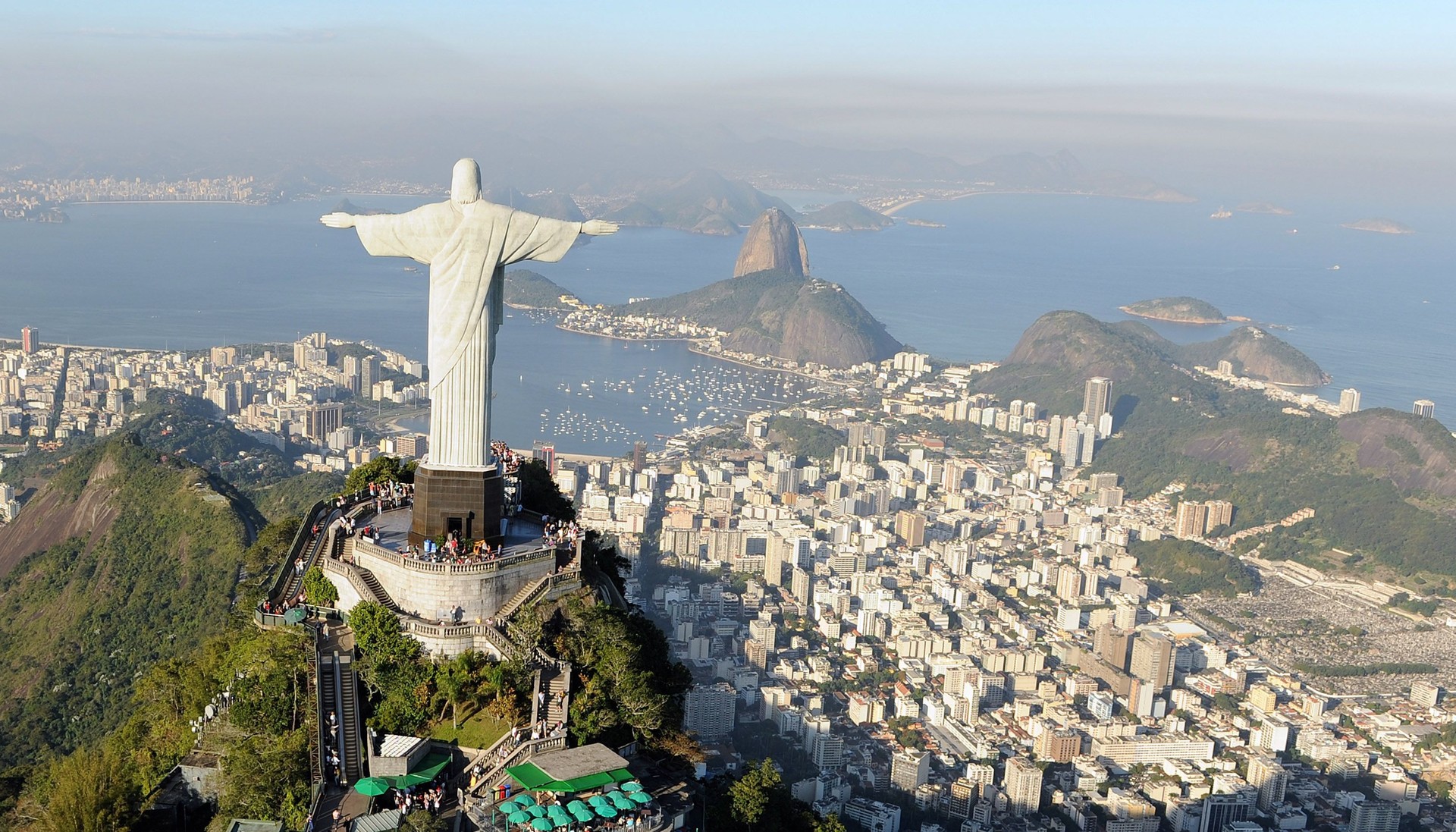 Want some serious sunning in the month of December? Jump to Rio to get some wonderful beaching experience at its most popular party point, Ipanema beach. It's a perfect destination for those who are looking for some really awesome New Year Eve celebration hub. Worried about the weather conditions? You shouldn't. Rio marks for the hottest days and chilled nights during this month. The maximum temperature that you can feel while stepping out to the beach will be 29 °C. At Rio, you get nice 6 hours sunshine that will make your holiday more exciting and thrilling.
Temperature: 29 °C (max), 22 °C (min)
Sunshine Hours: 6 Hours
Rainfall: 169mm
Melbourne, Australia
At Melbourne, you get a climate which is quite similar to that of coastal California. Here, you can see the temperature rising to an average daily maximum of 25.5 °C. It has been considered as the driest cities in eastern Australia but still one can expect occasionally and unpredictably rainfall conditions even in the month of December. On an average, you get 10 hours of sunshine each day which makes Melbourne an ideal place to visit in order to escape the cold winters. This time of the year, Melbourne witnesses a sharp increase in both crowd and hotel prices. So, make sure you book the hotels in advance to avoid last minute hassles.
Temperature: 24 °C (max), 14 °C (min)
Sunshine Hours: 10 Hours
Rainfall: 60mm
Phuket, Thailand
Did you know more than 5 million visitors head to Phuket every year? The reason is, it has stunningly beautiful beaches and weather that showers sunshine at most of the time. The maximum temperature in December may go as high as 31 °C. So, you have to make sure whether you can bear that or not. No doubt, Phuket has plenty of hotels to stay but choosing the best one can be a challenge. If you want to spend a fantastic holiday, choose the hotel/resort that matches your needs and preferences, perfectly.
Temperature: 31 °C (max), 23 °C (min)
Sunshine Hours: 8 Hours
Rainfall: 60mm
So, wait no more and book your tickets now. This winter, plan something different for you and your family. Places like Cape Town and Rio have so much to explore and experience. Tell us about some places that are not listed above but deserve to be there? We would love to hear and add the same in no time. Hope you enjoyed reading this article. Best of Luck for your next holiday trip!